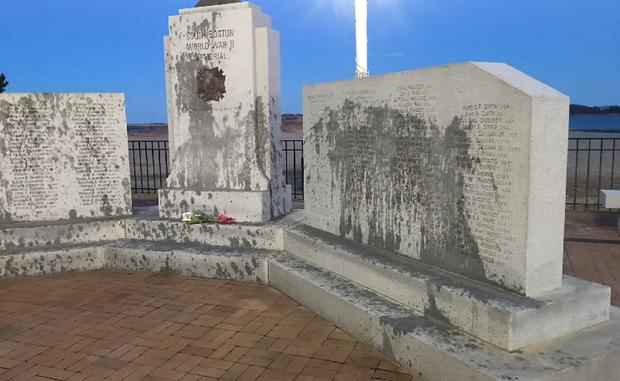 Yesterday I wrote about the sailor kissing statue being vandalized in Florida last month. Yesterday a WWII Memorial in Boston was vandalized as well. Black grease or oil now covers the 216 names of the men from South Boston and Dorchester who gave their lives in WWII.
How, in less than a hundred years, have we went from the greatest generation to the worst is beyond me. Actually, I have a theory. Perhaps TV and music have redefined our culture. Perhaps sociopathic traits, slothfulness, disrespect to elders and stupidity have been presented as "cool" or "funny" to youngsters for too long. Perhaps those in the media push agendas that portray good as evil and evil as good (Isaiah 5:20) The TV show Lucifer is a perfect example of that. Don't forget they call it TV programming for a reason.
If you're a parent, I recommend you have the kids turn off Family Guy or It's Always Sunny in Philadelphia and turn on something of value. Have them watch a documentary about one of the great men of this country who showed honor and respect not only to his countrymen but to his enemies. Show them Fearless Freddie. If just 10% of the men in this country were half the man Fearless Freddie was this country and he world would be a better place.